Minga de Impulso Verde and the Network of Nurseries – Reforesting the páramo of Cumbal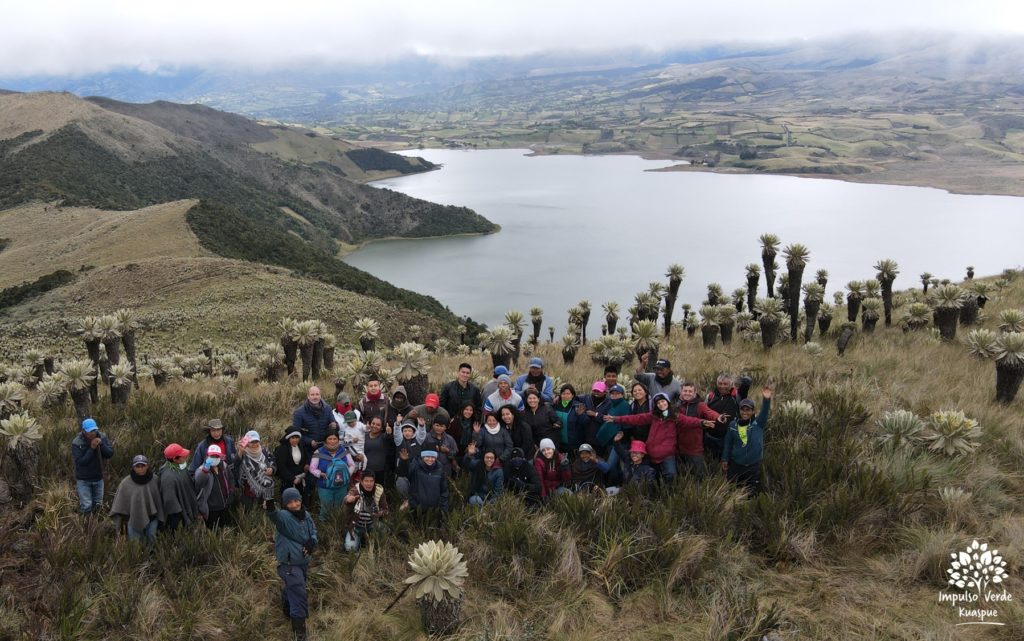 On Sunday, October 18, the agroecological association Puma-Maki, from the Muellamues village in the municipality of Guachucal, organized a minga to plant native trees in the Cumbal páramo. Minga is a word derived from the Quechua language meaning "shared work for the common good". Today, the word is used in the same way to refer to organized work to build or create something in community: building a house or a community garden or organizing a tree planting.
Part of the moorland around the lagoon was burned a few months ago. The Impulso Verde team, members of the Sinchimaki association of Cumbal, the Municipal Agricultural Technical Assistance Unit (UMATA) of Aldana and several volunteers from Muellamues accompanied the Puma-Maki association to carry out the minga and plant 1,000 native trees. About 50 people participated in the minga.
This community reforestation day was made possible thanks to the French association Au Bout De La Route from the city of Istres in France, which financed the trees. Hopefully you can visit us soon and participate in a future minga!
During the reforestation day, we were able to talk to the participants and collect several testimonies. Diana, Manuel and Elizabeth share their thoughts on the need to reforest the páramos.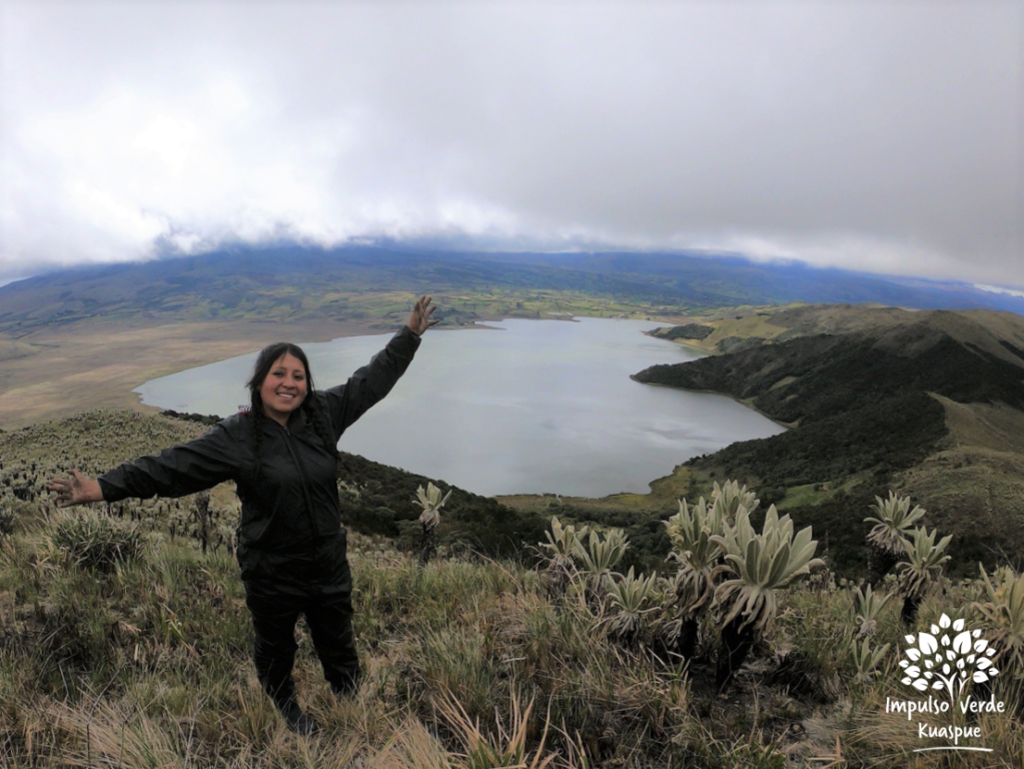 Diana, Sinchimaki association, Cumbal indigenous reservation:
"Our purpose, above all, is to become aware of the damage we are doing to the biodiversity of our mother earth. Because our mother earth provides us with everything we need to be well, such as water. Above all, water. In addition, our páramos are of great importance for us as an indigenous reservation, also for the other municipalities, and for Colombia in general. We would like to invite you to join us in continuing these mingas, which are very important for the associations of the Green Impulse Nursery Network. We thank everyone who is with us today."
Manuel, Puma-Maki association, Guachucal:
"Today, we are here planting life. Because planting a tree is planting life. In our territories as indigenous communities, our mission is to recover the environment, to recover our water sources. And this is our task here."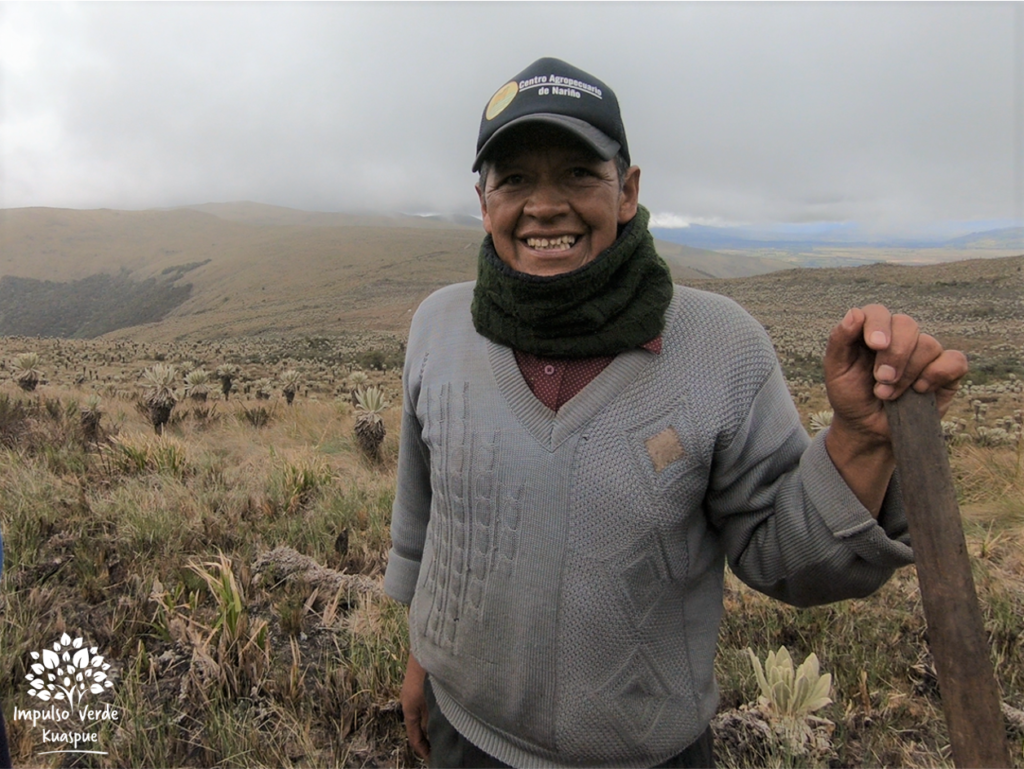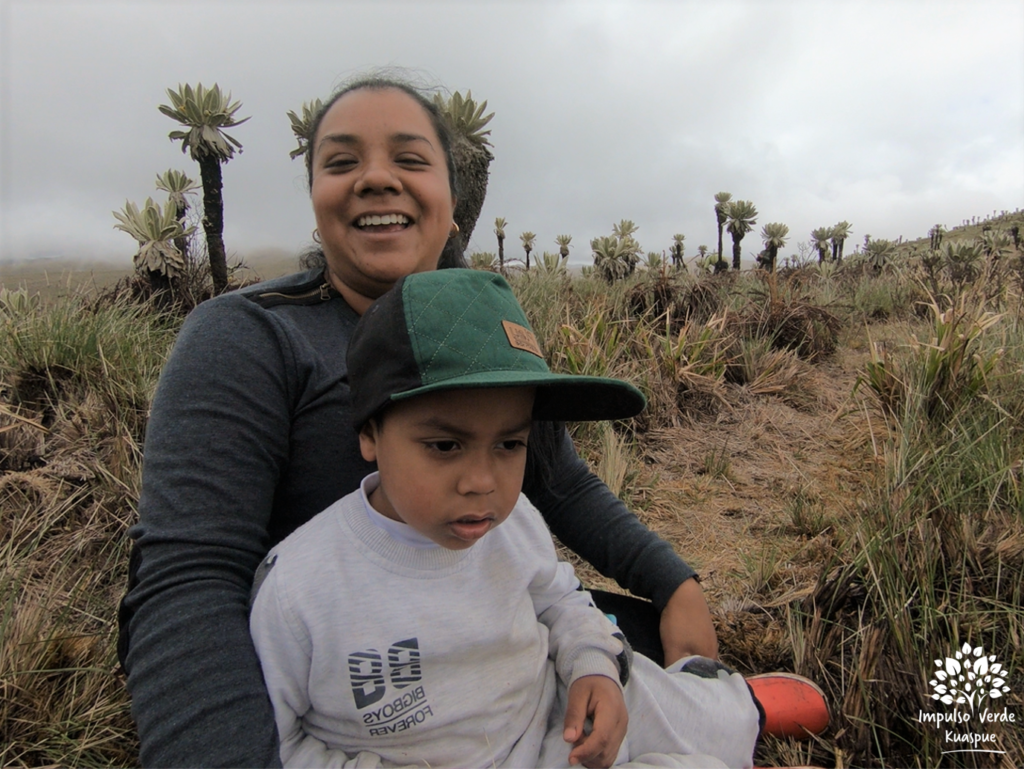 Elizabeth, veterinarian and UMATA coordinator, Aldana:
"On this day we are accompanying the Impulso Verde foundation and the Puma-Maki association in the reforestation of the Cumbal lagoon moor. We are here to help with the reforestation because some people caused a fire. So we are helping the vegetation to grow back. I am here with my son, it was a very hard journey for him to become aware of nature and the environment from an early age".