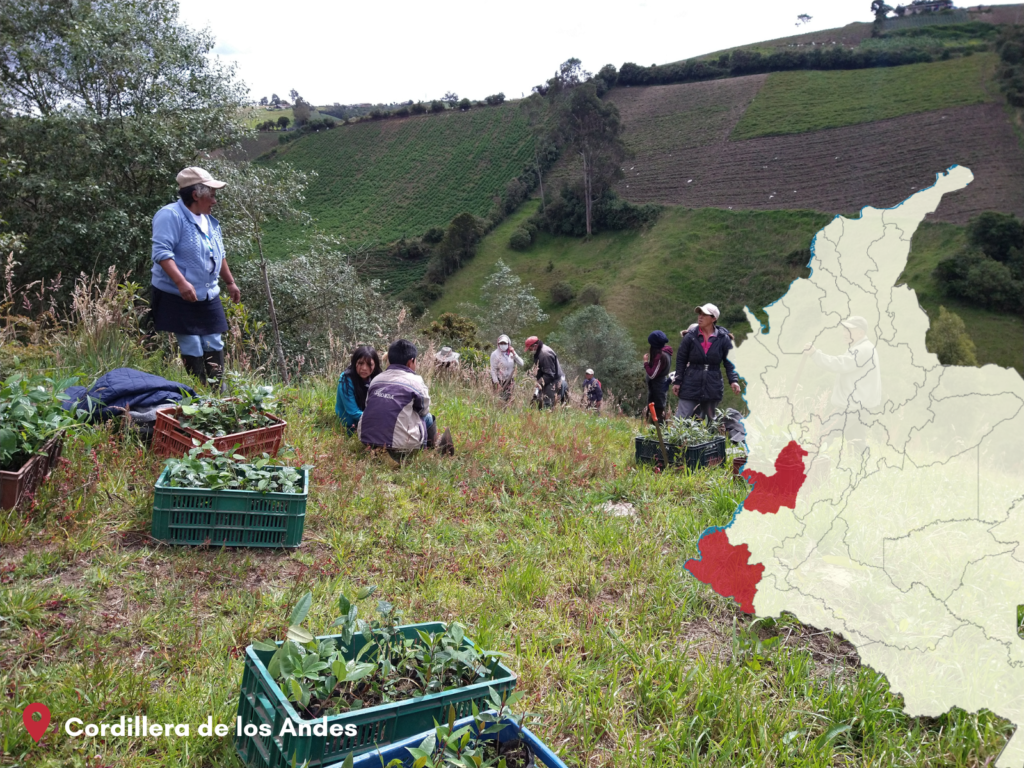 Restoration of the Colombian Andes
Colombia is the fourth most impacted country by deforestation and the 2nd most biodiverse in the world.
Impulso Verde is dedicated to the restoration of the high Andean forest and the protection of the páramo, a unique ecosystem in the world that provides more than 60% of the country's drinking water.
Impulso Verde nursery network
Impulso Verde forms and manages a network of community nurseries that produce more than 100 native species in order to restore landscapes, reforest watersheds and establish a silvopastoral system together with small dairy farmers in Nariño.
Impulso Verde forms, trains and manages a network of 14 community nurseries, financing, thanks to its sponsors, the production of trees and the following activities:
nursery construction
technical, organizational and financial support and training
weekly monitoring of each nursery
exchanges and capitalization of knowledge
delivery of plant material
geolocation of the plots
Impulso Verde's reforestation program aims to reduce anthropic pressure through:
planting of live fences around the crops
reforestation of watersheds, creek and river banks to preserve water resources, improve soil infiltration capacity and limit erosion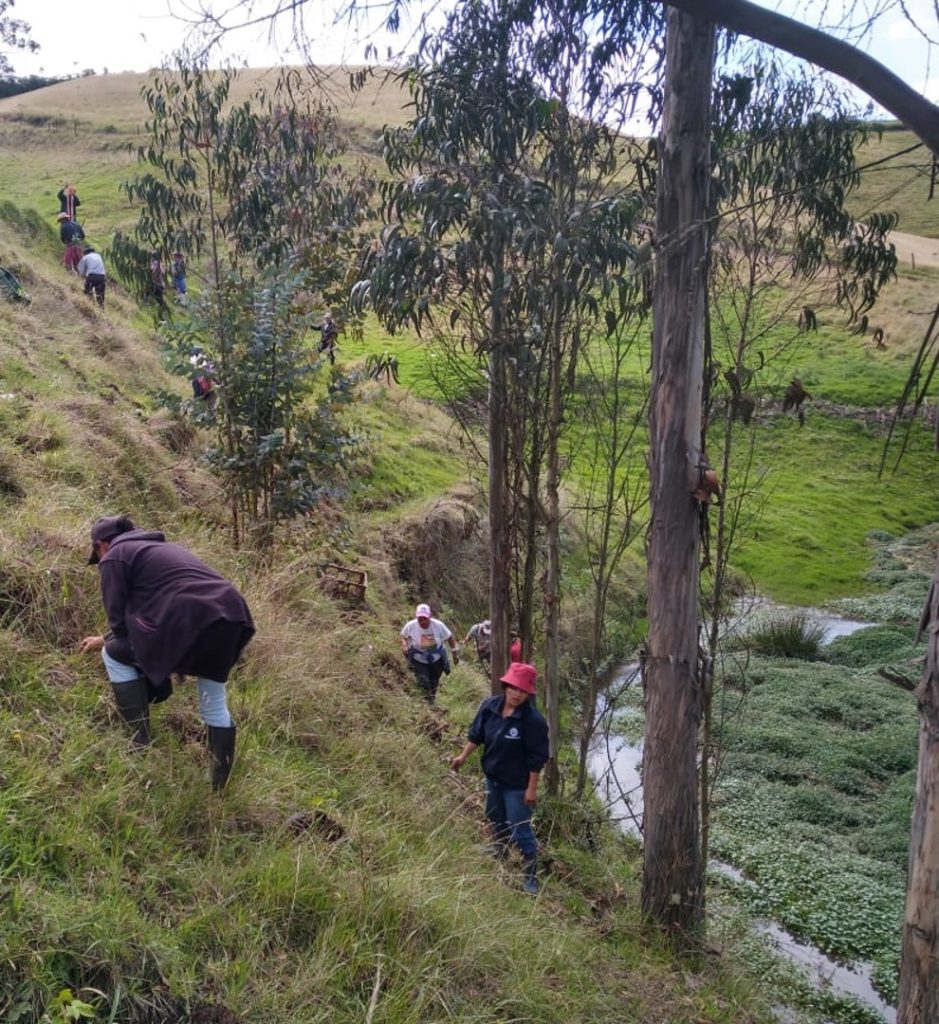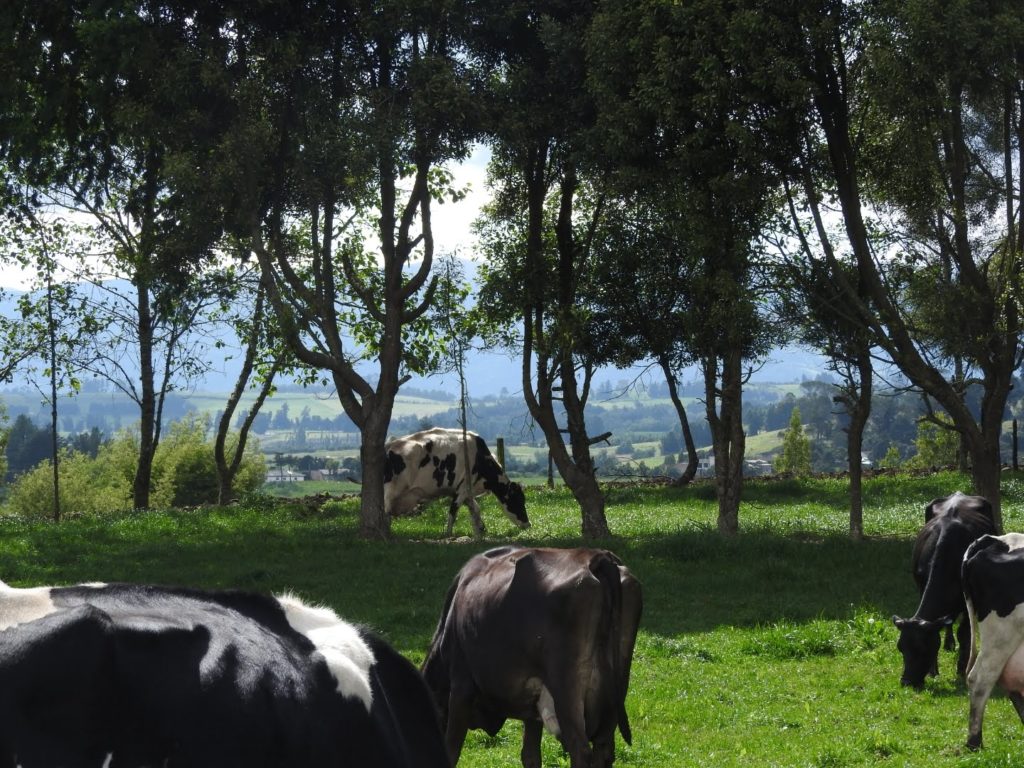 Landscape and silvopastoral system
Dairy production is one of the main agricultural productions in the department of Nariño and one of the main causes of deforestation and the destruction of the páramos. Therefore, it is important to be able to offer a alternative and sustainable production model for dairy farmers, through the silvopastoral system (SSP).
The present training kit, for the establishment and management of a silvopastoral system in the high-andean zone, has been developed by Impulso Verde within the framework of a pilot project co-financed by the Instituto de Crecimiento Global Verde (GGGI) and carried out within the scope of the Sustainable Livestock Board of Nariño in 2021 and 2022.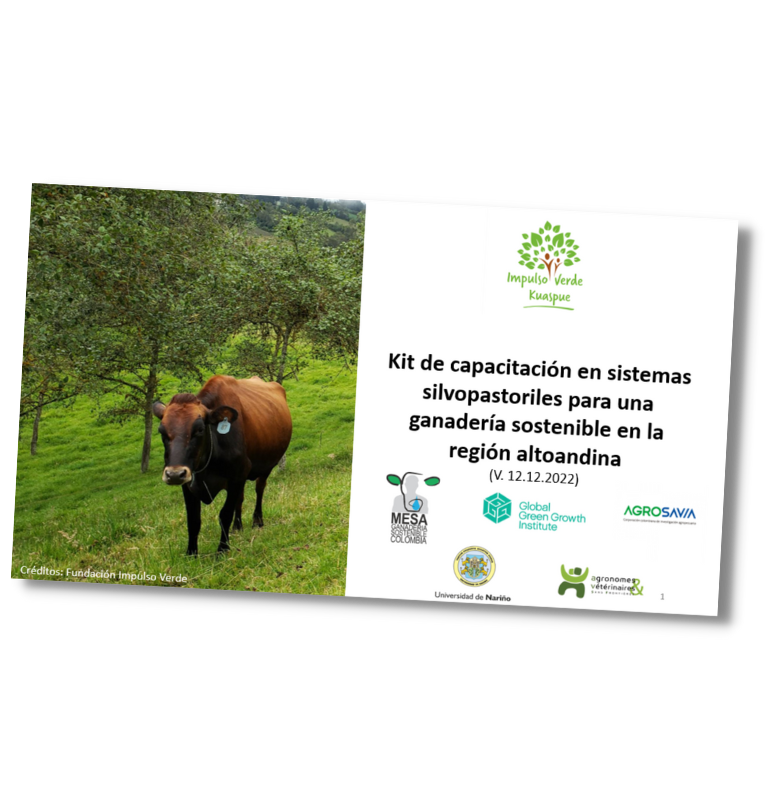 Pumamaque
Arrayán
Puliza
Pandala
Punde
Cedrillo
Capote
Capuli
Impulso Verde, together with the Junta de Acción Comunal de la verada Quebrada Honda, corregimiento de los Andes, launched a project called "Ecological crops and sustainable farms for the conservation of pollinators and the good living of the community" in the Farallones de Cali National Natural Park.